Looking for Medical Massage Therapy Pacific WA?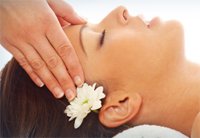 Stop by and visit our medical massage facility in Pacific WA, for our massage therapy services. We Specialize in Auto injury treatment, Work Injury treatment, Sports massage, Deep Tissue and Relaxation massages. The staff at Cedar River Medical Massage has an extensive amount of education, we specialize in treating injuries, We use the best natural non allergenic oils and lotions or work through your clothes if you prefer.
We have several techniques that we can use to get the best results such as Deep Tissue, Shiatsu, Myofascial release, Neuromuscular therapy and many others. We document our medical massage treatments, to help us continue to improve the results and give you a better outcome from your auto accident, work injury or other personal injury.
The Benefit of receiving a relaxation massage from a massage therapist that specializes in Injury Treatment is that about 95% of people requesting relaxation have a minor injury that is causing them pain and discomfort.
Sports Massage brings a total approach. Each person, each sport has it's own specific needs. Just like all the others a whole different approach is specially tailored to each individual. It depends not only on your physical conditions but your future plans.
There is great variety of massage available and some therapist think relaxation massage is treatment for all conditions. All conditions don't respond to the same way at Cedar River Medical Massage we recognize a large variety of conditions and use the best methods to get results such as Neuromuscular Therapy, Myofascial Release, Active Isolated Stretching and many others.