Looking for Medical Massage Therapy Fairwood WA ?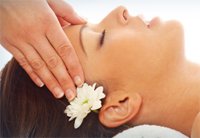 Stop by and visit our medical massage facility in Fairwood WA , for our massage therapy services. We Specialize in Auto injury treatment, Work Injury treatment, Sports massage, Deep Tissue and Relaxation massages. The staff at Cedar River Medical Massage has an extensive amount of education, we specialize in treating injuries, We use the best natural non allergenic oils and lotions or work through your clothes if you prefer.
We are all certified licensed massage therapists and we have more than 15 years of experience. Our trained staff will help relieve your pain from conditions such as whiplash, back injuries, fibromyalgia, shoulder injuries, migraines, headaches, back pain.
Medical massage is an outcome based massage, that requires a referral or prescription from your Doctor. The therapist takes notes so that your progress can be tracked. The therapist needs a higher level of skill and training to achieve the desired results.
Cedar River Medical Massage Therapy Fairwood WA has been operating out of Fairwood WA for more than 10 years. When performing medical massage we keep in touch with your doctor. We keep your Doctor or Chiropractor informed of your progress. Our staff understands the different stages and phases of an injury and how it relates to your treatment.
There is great variety of massage available and some therapist think relaxation massage is treatment for all conditions. All conditions don't respond to the same way at Cedar River Medical Massage we recognize a large variety of conditions and use the best methods to get results such as Neuromuscular Therapy, Myofascial Release, Active Isolated Stretching and many others.